Jerusalem has added 2 new cafes to its long list of "not to miss" eateries, Shalva Cafe and Harutzim Bistro. Aside from their delicious dairy menus, there is another twist that is putting them high on people's "cafe bucket list".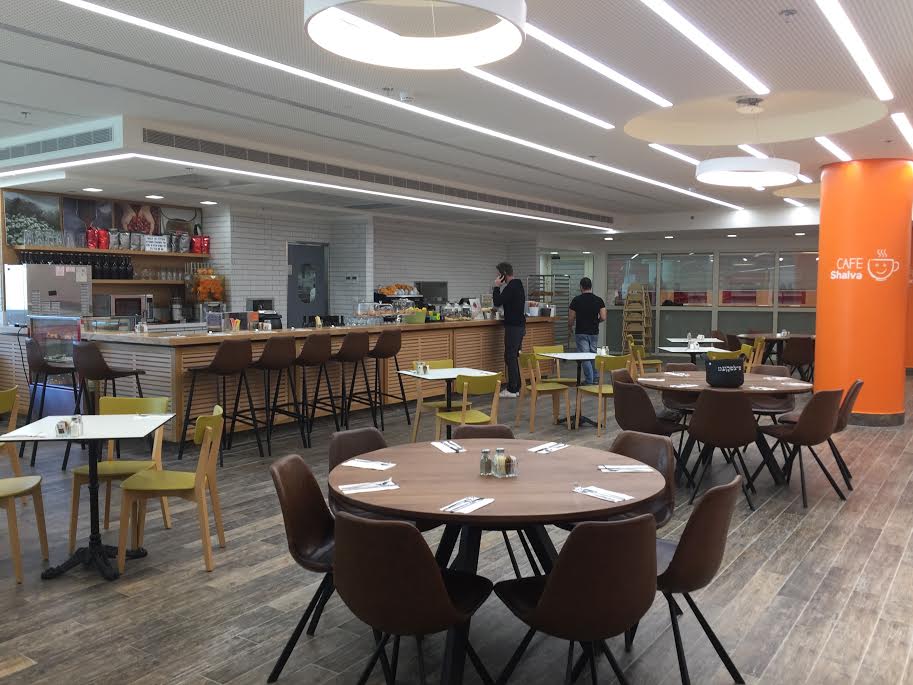 These two cafes were open for the purpose of providing a real life training ground for people with special needs and to encourage inclusion.
The cafes employ graduates from their special needs programs (Shalva & Shekel) as waiters and restaurant staff. Their cafe models are leading the way, increasing community integration and providing "real life" training that inspires a more inclusive society.
Café Shalva, recently opened within the last few months, is run by the owners of Derech Hagefen, a favorite boutique café among locals and tourists. Expect to enjoy a rich selection of pastries, shakes, and quality coffee. The cafe is centrally located in their new state of the art Shalva Center building in Bayit Vegan. By placing the café in the center of the building with views of the incredible outdoor playground and indoor playroom , visitors are invited to share in the Shalva community.
Address: Shalva Center – 1 Derech Shalva, Bayit Vegan
Hours: Sunday – Thurs 8:00am-10:30pm, Friday 8:00am-1:00pm
Kashrut: Kosher Mehadrin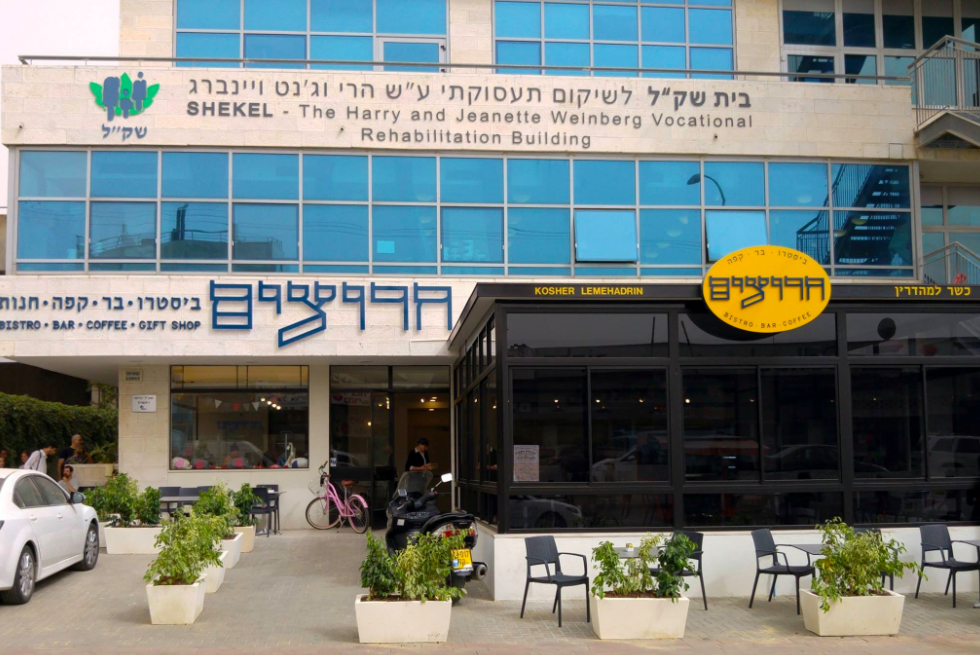 Harutzim Bistro stands out on a busy corner in Talpiot because of its trendy and upbeat ambiance. Choose from 3 different seating areas;  outdoors, the greenhouse, or at the bar overlooking the open kitchen. Their menu includes breakfast specials, soups, sandwiches, salads, mains, and dessert.
At the bistro you will find healthy and fresh food options in a warm and friendly environment that encourages you to meet new people from a different perspective. Waiters and restaurant staff include members of Shekel and there is even a beautiful gift shop in the bistro with unique items created by Shekel (most well known for their havdala candles)
Address: Shekel – 11 Yad Harutzim
Hours: Sunday-Thursday 7:30am – 9:00pm Friday 7:30 am – 2:00pm
Kashrut: Kosher Mehadrin
Both cafes promote social inclusion, setting the scene for what I like to call the new "social eating in Jerusalem." They invite you to be a part of a special social experience, helping to enhance the future for adults with special needs in the workplace while making the public more community focused.
Both places are a great place for tourists and locals.