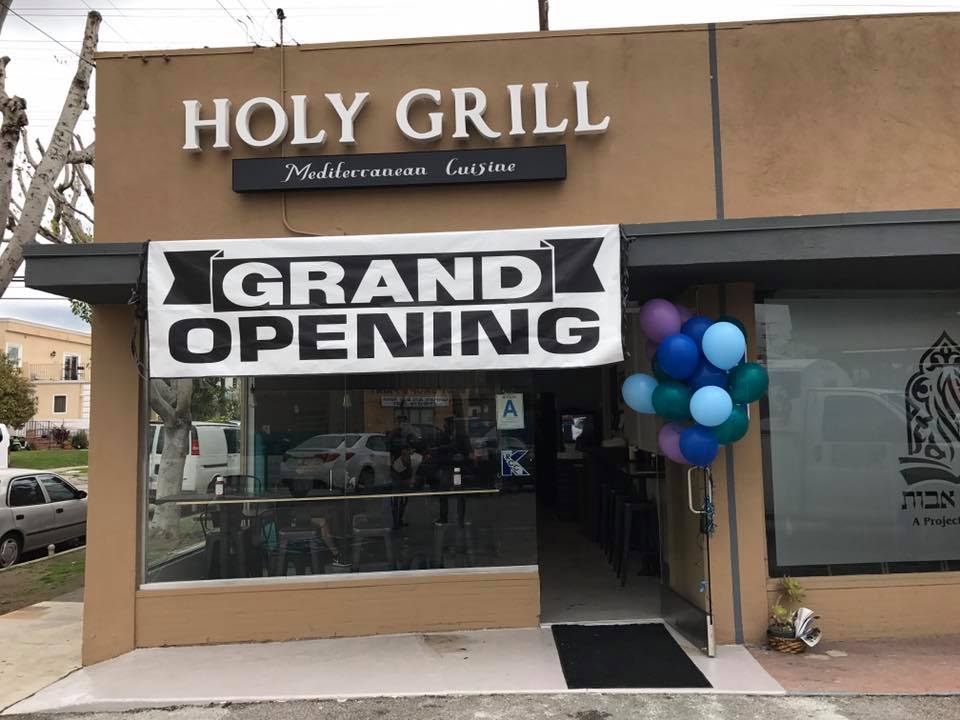 The Holy Grill has taken over Metro Glatt and has opened up a restaurant yesterday on Pico Blvd. The restaurant is in addition to its food truck, well known in the kosher scene in Los Angeles. They serve fresh, Israeli Mediterranean cuisine for breakfast, lunch, and dinner.
Morning meals include hotdog omelettes, shakshuka, and borekas.
The sandwich menu features pargiot, grilled chicken breasts, Milanese fajitas, shish kabobs, and more. Plates can be ordered with chicken schwarma, schnitzel, merguez, and others.  They are served with pita, rice, hummus and tahini, Israeli salad, red cabbage, white cabbage, or onion salad.
A variety of salads, hamburgers, and hotdogs are also available.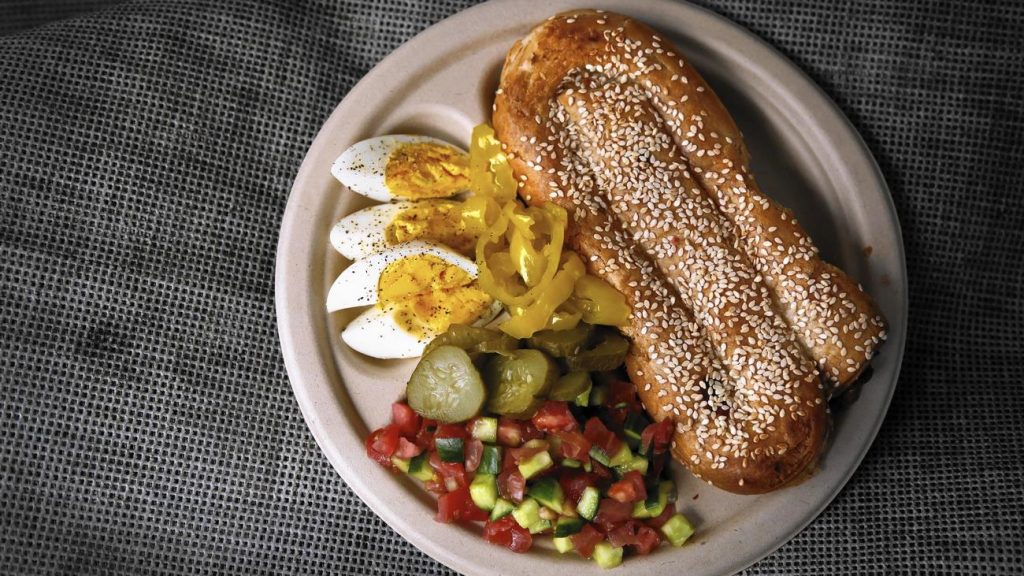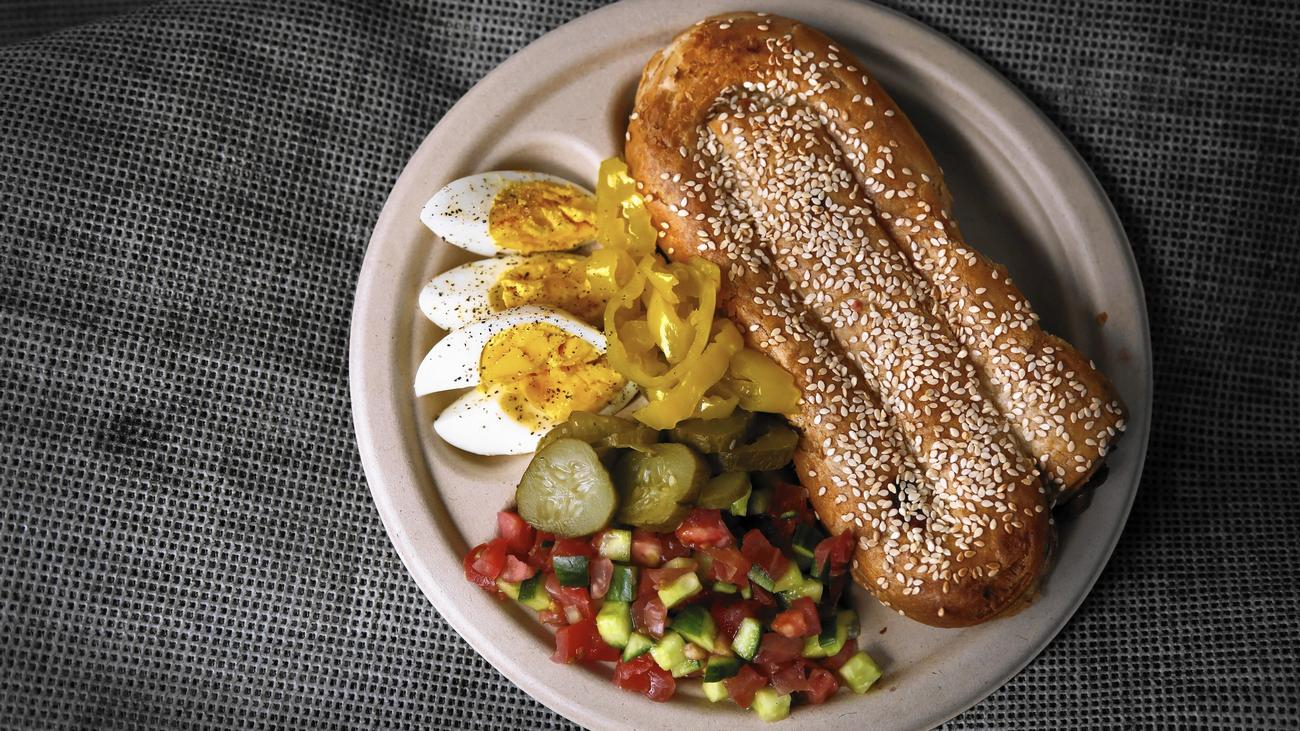 Tentative hours of operation are Sunday-Thursday 11am-8:30pm, Friday 11am-2pm, Saturday nights one and a half hours after Shabbat until 2am. In a few weeks they hope to extend Sunday and weekday hours to 11/11:30pm.
The Holy Grill food truck is typically stationed by 120 E 15th St in Los Angeles. The restaurant is on Pico, map provided below.
The Holy Grill is supervised by the RCC.