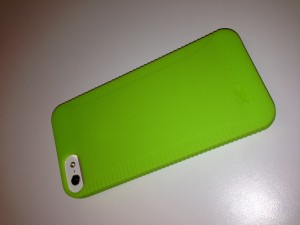 Over the past few months, I've been testing out different iPhone 5 cases, seeing which are the best for both everyday and travel purposes.
I looked at a number of iPhone cases from a few different companies. I was specifically seeking cases that served a function, whether it be protection, sleekness, pockets, or otherwise.
Here are the best of what I've reviewed thus far:
ZooGue – Social Pro – this case was a hit for no other reason than how minimalist it is. It offers great all around protection (except the screen) and its thickness is the smallest of those I've tested. It conforms to the phone amazingly, and feels great in my pocket.
x-Doria – Shield – this case was the thickest of all I've tested, but it offered something I've never seen before, full, 100% protection via 3 layers. A hard plastic layer covering the front glass, a middle soft layer casing the body, and an outer hard shell holding it all together. A pro & con is that the outer shell protected all of the exterior ports, but also made it hard to access. Overall, if you're seeking protection from hard falls, this is the case to get. (Similar, but more stylish, than the Otterbox)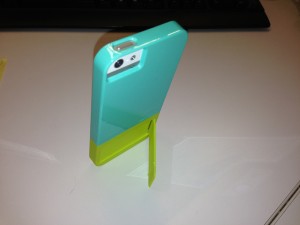 id America – Liquid – this case is simple yet effective. A rigid/flexible plastic makes it comfortable to the touch, but also protective of your device. Comes in lots of great colors. I use this one daily.
x-Doria – Kick – I like this case for two reasons: design and function: the 2 tone body design makes the color pop in your hand or on your desk & the back of the case has a great kickstand, allowing you to stand your phone in either direction: fully standing or on its side for watching a show.
Decent Cases:
Acase – Collatio – this leather case also included a flap over the phone with 4 slots for credit cards or cash. The problems with the phone are the fitting. It didn't properly conform to the phone, the cards were difficult to slide in and out, and the case didn't properly close with both the phone and cards inside. It's a nice case, just not functional.
x-Doria – Venue & Dash – both of these cases are stylish and protective, but are slightly bulkier than those listed
id America – Cushi + Cushi Band – these are 2 seperate products that I liked initially, and do provide some support for the phone, but the Cushi sticker (which sticks to the back of the phone) left some marks (which I was eventually able to remove). I spoke with the company and they have supposedly resolved the issue with a newer update.