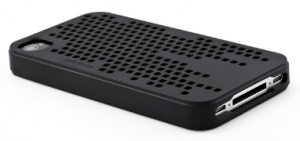 I was recently sent 3 different "id America" cases to test out and review. One I loved. One looked cool but I didn't like the way it felt in my hand. And one really confused me.
The "Skyline" model I still use since testing it, and I love it. The rubber is hard yet flexible with soft edges, and comfortably fits in my pocket and offers great protection for my phone.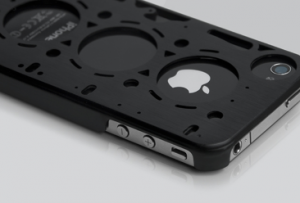 The "Gasket" model looks really cool, however I had a couple problems with it. One, it was difficult to get on and off the phone. I felt like I was going to scratch the phone when taking them off. Additionally, when holding it in my hand, the holes in the case were quite large, and since it's made of metal, I felt as though I'd cut my hand on it, or that it would pull the threads of my pants in my pocket. Whether or not it would cut me or pull the threads of my pants, I don't know, but I didn't want to risk it.
The "Cushi" product isn't a case at all. It is basically a foam sticker that sticks to the back of the iPhone. It offers no protection to the phone, other than the back side glass. While there are numerous Cushi designs on the id America website, the one I was sent was really odd, and just didn't appeal to me. If you're looking to protect your phone, I don't see the value in this product.
~Dani