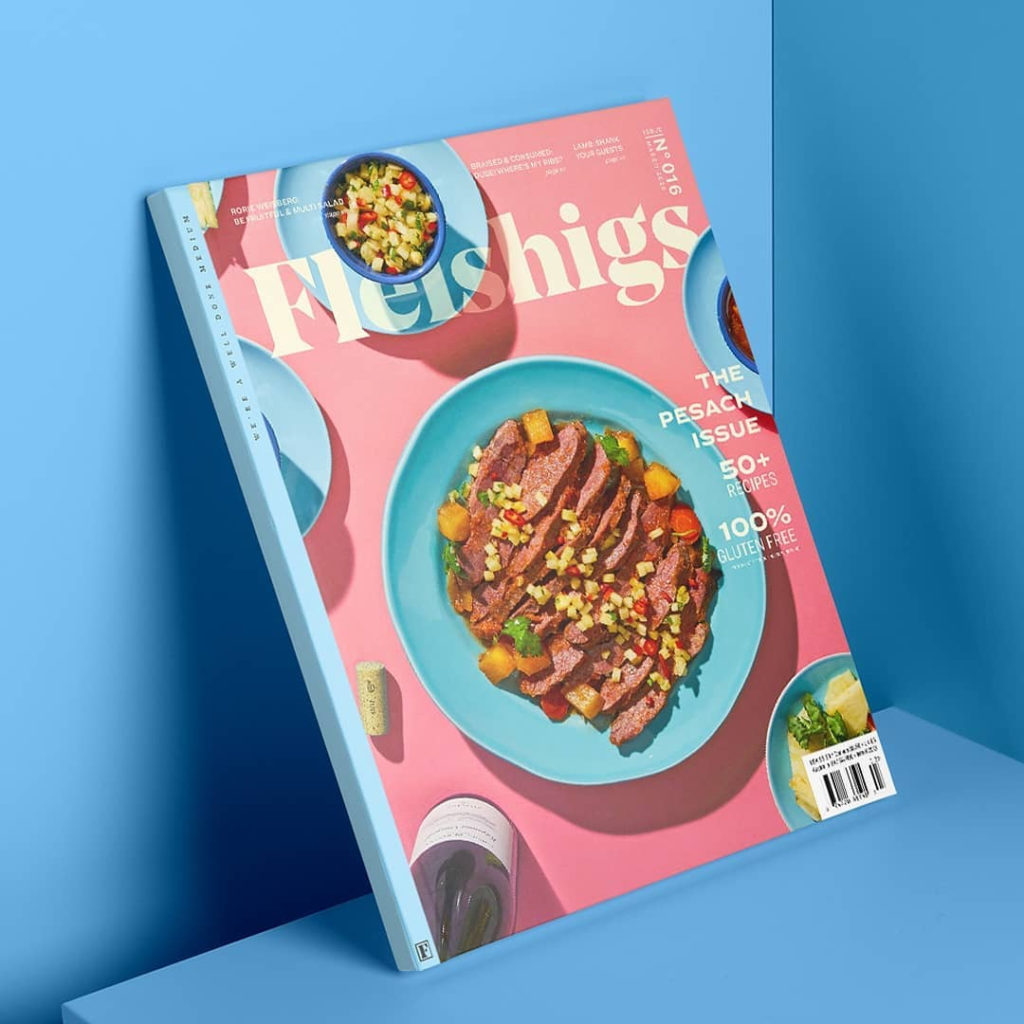 I rely on magazines over Shabbat and Yom Tov when I'm not playing board games with my family and friends. Most of the magazines I go for are relating to business, travel, and news, and there's one food magazine that over the past year I've been reading cover to cover: Fleishigs Magazine.
The best Jewish magazine on the market, in my opinion, Fleishigs combines beautifully designed pages, with rich articles about kosher food & recipes, kosher travel (with a number of articles written by yours truly), restaurants, products, and more. The magazine is produced by Shifra & Shlomo Klein (no relation), former producers of Joy of Kosher and Bitayavon magazines.
Due to the current situation, you can subscribe THIS WEEK and receive the current PESACH issue before the holiday. They are shipping magazines every single day to make sure you get this in time to read and use for the chag. The 2020 Pesach issue features recipes from Naomi Nachman, private Pesach caterer and author of the Perfect for Pesach cookbook.
Use code "YTK" (all caps) to get 25% off newsstand rates / 10% off the subscription rates (only $49.50 for the year)
Single issues are available at shop.fleishigs.com
(check out the November 2019 Travel Issue that I co-edited and contributed a handful of articles to; as well as the February 2020 issue with my article on kosher travel to Gibraltar)
With so many people making Pesach for the first time, Fleishigs released a free digital download Fleishigs Basic Pesach Survival Kit, everything you need for making your first or 20th Pesach. It's produced just as beautifully as their magazine and includes all the necessary items you need, menus, shopping lists, and even some recipes.