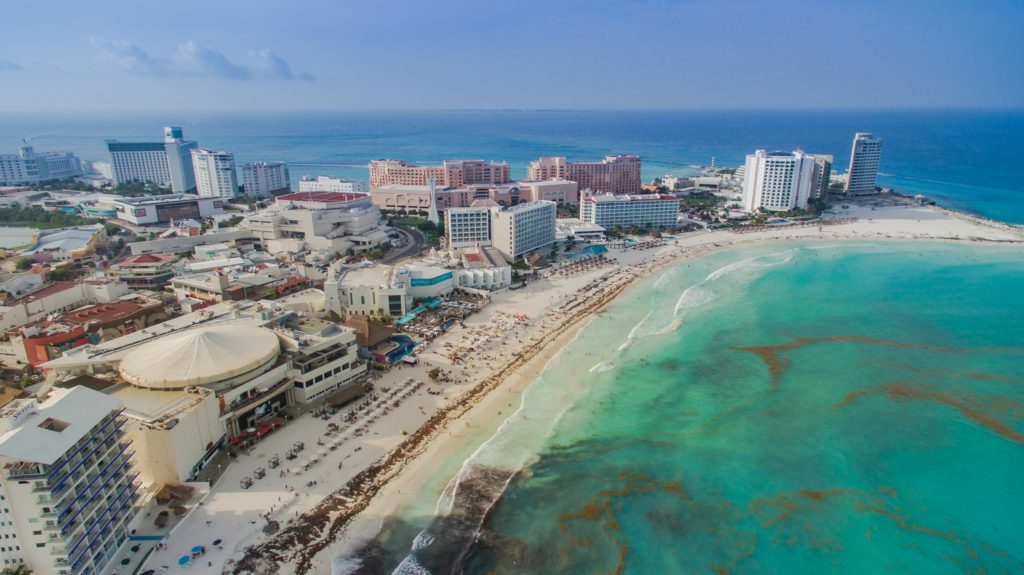 Cancun
While the city of Cancun is most famous for partying college students and wild spring break trips, there are plenty of family-friendly resorts to be found. As the most popular destination in the Yucatan Peninsula, Cancun is most certainly where the all the action is. Cancun is densely packed with resorts of all kinds, from large international chains to local and independent boutiques. Hotels in Cancun are often on the more affordable side, with multiple options for every budget.
Aside from the usual beach lounging and water activities that are available at every beach resort in Mexico, there is plenty to do in and around Cancun.
Many tour operators of all kinds are available to take you on excursions and tours all around the region — but the excitement doesn't end when the sun goes down. When it comes to nightlife, Cancun's is unparalleled compared to the other beach towns, and is home to many clubs and bars that are open from day to night. Restaurants (including kosher) and shopping are also plentiful in Cancun, making it the ideal place for days off the resort.
The appeal of Cancun can also be attributed to its close proximity to the only airport in the area, Cancun International Airport (CUN). While it is most pleasing to young travelers, whether you are visiting with a group of friends, your spouse, or your children, Cancun is a great option for a quick weekend trip, or an extended stay.
Kosher in Cancun: 
The hotel zone in the Cancun area has access to multiple kosher restaurants, all walking distance to each other.
Red Heifer Grill is the nice kosher restaurant in Cancun, centrally located in the hotel zone and near the Chabad. The restaurant's menu includes fresh fish, steaks, and Mexican delicacies. (Keep in mind that the prices are listed in Pesos)

Garden Beach is the dairy sister restaurant to Red Heifer operated by the same ownership.Kashrut for Red Heifer Grill and Garden Beach is by Rav Yosef Malach.
Dag Dag is a smaller kosher dairy / pareve restaurant, also located in the hotel zone near the Chabad. Their menu includes numerous fish options, vegetarian options, as well as pizza and pastas.
Ember Grill is opening (January 2019) just down the road from Red Heifer, offering a high end steakhouse experience.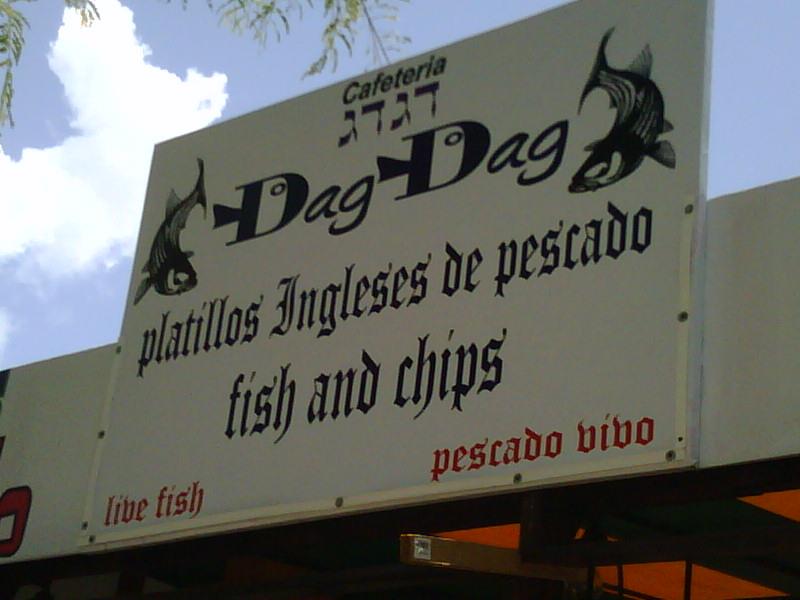 Kosher Shabbat meals at the Chabad can be reserved directly on their website, which helps pay for the functioning of the Chabad center.
Fresh kosher meals can also be catered to your hotel in the Cancun area via Kosher Cancun (serviced by Chabad's kosher kitchen), including Shabbat meals. Their menu includes brunches, salads, tacos, burgers, schnitzel sandwiches, Shabbos specials, and more. The service delivers to the following hotels: Hilton, Marriott, Me by Melia, Le Meridien, Grand Mayan, Maroma, Mayakoba, Moon Palace, Beach Palace, Oasis, Gran Melia, Ritz Carlton, Intercontinental, Hyatt, Omni, Gran Sirenis, Riu Palace, Riu Las Americas,  Westin Laguna Mar, Club Med, Holiday Inn, Gran Caribe Real, Real Hotel, Avalon Grand, Royal Sands, Aqua, Fiesta Americana, Excellence, Crown Paradise, Secrets De Vine, and more.
Additional Kosher tips: get a taxi at the start of you trip (or take the bus for $1) to the Walmart/Costco area of Cancun and pick up supplies for your stay. Walmart has a bunch of kosher options and Costco has kosher breads, cream cheese and other cheeses (cholov stam) and other kosher foods.
Click on each region for more info: Isla Mujeres // Playa Del Carmen // Cozumel // Tulum // Kosher Restaurant Map // Main Article