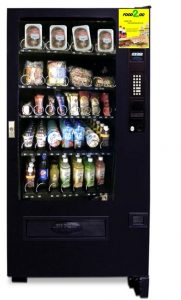 A brand new kosher vending machine is available for New Yorkers heading by the NYS Thruway. It can be found on the second floor of the Sloatsburg Travel Plaza between exits 15 and 16.
The vending machine is managed by Food 2 Go.
Food items range from cholov yisroel yogurts to drinks to snacks and more.