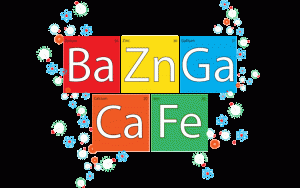 A kosher, allergy friendly, vegetarian restaurant has opened on the Upper West Side in Manhattan. BaZnGa Cafe is completely nut-free with gluten free choices available.
Snack options include the Green Lantern Toast (avocado toast, tomato, micro greens), the Super Tuber (open faced sweet potato, toasted marshmallow creme, graham cracker crumble), the Gonzo Garbanzo (kale, shaved brussels sprouts, chickpeas, feta, lemon, olive oil), and more.
Cheesy sandwiches range from the Pizzawich (mozzarella, tomato, basil, oregano), the Shroomwich (roasted portobello, cheddar, tomato), to the Jamwich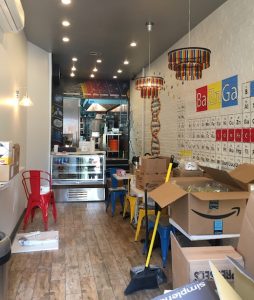 (brie, caramelized onions, strawberry jam, thyme), and the Bazngawich (cheddar, muenster, mozzarella).
Sweet and cold treats are also available.
BaZnGa Cafe is certified by Rabbi Yisrael Mayer Steinberg of the CupK.