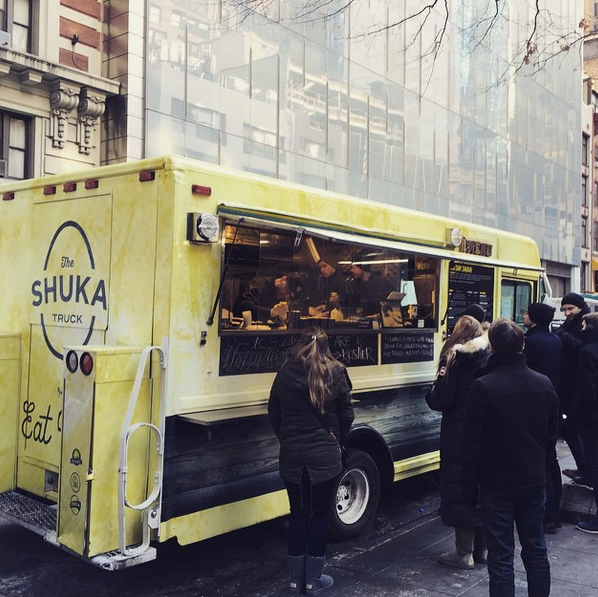 The popular (and tasty) Shakshuka truck in New York was apparently not popular enough as we have confirmed that the Shuka Truck has closed its business.
The Shuka Truck's Facebook page was deleted leaving many regulars wondering where they had gone. Their Twitter account was last updated a week before Passover announcing their extended leave:
Closed until after Passover!

— The Shuka Truck (@ShukaNYC) April 14, 2016

The rabbi that certified the truck confirmed to YeahThatsKosher that the truck has not been in operation since at least a week before Passover and will not reopen. Reason for closing currently unknown.
The Shuka Truck was a change of pace for kosher observant employees of Manhattan based businesses, serving a unique menu of Shakshukas and other delicious dishes not found at typical NYC kosher restaurants.
They will be missed.