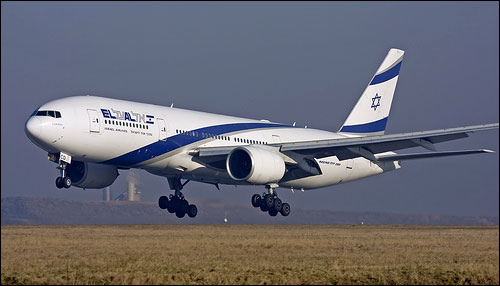 ElAl is getting on the Cyber Monday bandwagon by offering cheap(er) fares through tomorrow night, Dec.1st, (although this is most definitely a first come first served sort of situation).
$799 Roundtrip from JFK or EWR to TLV or $1049 roundtrip from LAX to TLV. $105.42 applicable taxes per person (includes the September 11 Security Fee of $5.60 per one-way trip originating at a U.S. airport) is included in the pricing.
There are, of course, certain restrictions that apply to this deal. Here they are:
Tickets type: Roundtrip Economy class ticket
Reservations and ticketing in "U" class
Valid for departures: New York (JFK or Newark) Jan 04 – Mar 14, 2015 . Los Angeles Jan 14 – Feb 26, 2015
For sale between Nov 30 – Dec 01, 2014
Minimum stay – must stay over Sunday in Israel; Maximum stay 12 months
$170 change fee applies.
 No show Penalty $250.
Cancellation Penalty before departure $250. After departure no refund.
It is not possible to purchase a one way ticket
Valid on EL AL flights only
The amount of seats available for this promotion is limited.
Infant (under 2 years old) pays 10% of the fare. Children (2-11 years old) pays 90% of the fare.
Fuel Surcharge included in price.
$100 additional charge for 2nd piece of luggage in economy class if purchased at least 6 hours prior to departure and $115 id purchased at the airport.
EL AL reserves the right to cancel this promotion at any time.