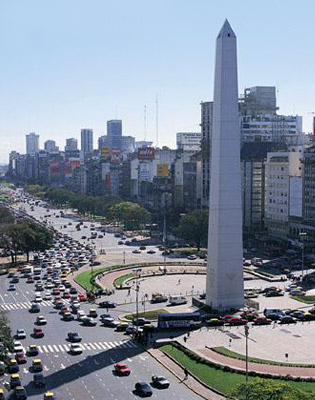 This is a crazy low fare I took advantage of back in 2009. Normal prices to Buenos Aires from NYC are upwards of $800 – $1100.
If you've ever wanted to visit Buenos Aires, jump at this opportunity! And rest assured, there are TONS of amazingly delicious kosher restaurants in BsAs! Read my full review of my weeklong trip to Buenos Aires, and all the kosher restaurants I tried.
Some notes for finding this fare:
Travel For Select Spring Dates Of 2013.
Use Orbitz Flex Search To Find Dates In March, April, or May.
Must Be Flexible to take advantage of this fare.
Book Now. Don't wait.
All mandatory taxes/fees are included in the price. Tax-inclusive fare may be a few dollars higher or lower depending on the airport you connect through, if any. Baggage fees, if applicable, and other optional fees are not included.
Use the following links for searching Orbitz by flexible date per month:
Fare originally found on Airfarewatchdog.com