A kosher Reis & Irvy's automated frozen yogurt machine is now open at The Outlets at Bergen Town Center. The vending machine kiosk whips up the customer's order in less than one minute.
The Reis & Irvy's machine is located outside of Whole Foods near the children's soft play area.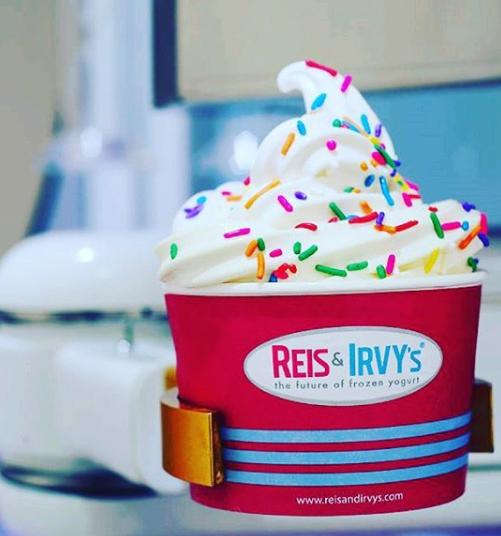 Customers can choose from the following flavors of Dannon Yocream (for now) chocolate, vanilla or twist.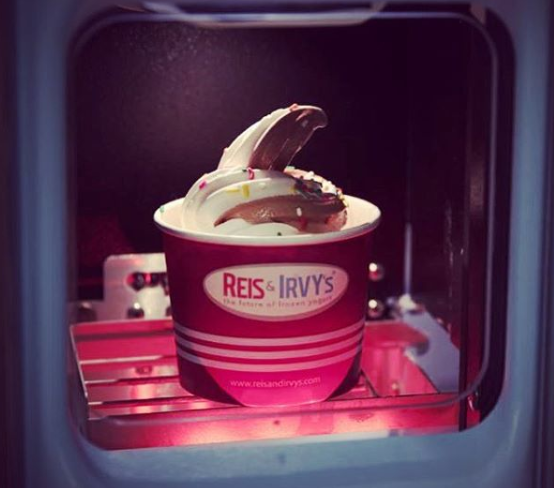 FroYo toppings range from sprinkles, Reese's Pieces, Fruity Pebbles, to M&M's and more.
Regular $5, large $6 includes two toppings.
The yogurt contains live and active cultures which help decrease the lactose content of yogurt, which may help lactose intolerant people enjoy dairy products with fewer feelings of discomfort. Yogurt boasts 100 million cultures per gram or 10X the requirement to bear the seal. Active yogurt cultures are living organisms that help turn milk into yogurt. 
Dannon Yocream is certified OU-D.  All the toppings are under hashgacha. 
The Outlets at Bergen Town Center is located at 1 Bergen Town Center, Paramus, NJ.