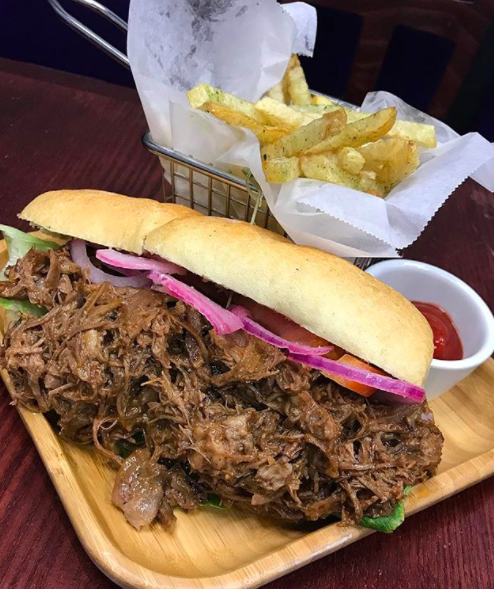 As of November 5th, Burgers + Q has opened for business in the Borough Park section of Brooklyn.
Dishes on the starters menu include deep fried wings served with sweet, spicy and tangy sauce, deep fried chicken breast strips served with ginger sauce, and chips with pico de gallo, mango salsa, or guacamole.
Appetizers include a whole bunch of different hot dogs. Customers can try the Tex Mex (guacamole), Philly (peppers and onions), Boro Park (sautéed liver), Flatbush (honey mustard pastrami), or the Williamsburg (sweet and sour tongue).
Beef candy is also on the menu, which is sweet and zesty corned beef served with kimchi.
Egg rolls, scotch eggs, salads, soups, sandwiches, and more are available to order.
There is an array of burgers to choose from. The lamb, the bistro (ground rib eye, grilled portobello, pickled red onions, lettuce, tomato, rosemary aioli), the marrow (beef marrow wrapped in brisket in bordelaise sauce, picked red onions, lettuce, tomato, rosemary aioli), and others.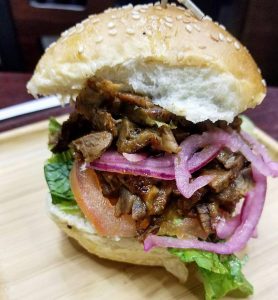 Burgers + Q is certified by Rabbi Yechiel Steinmetz.