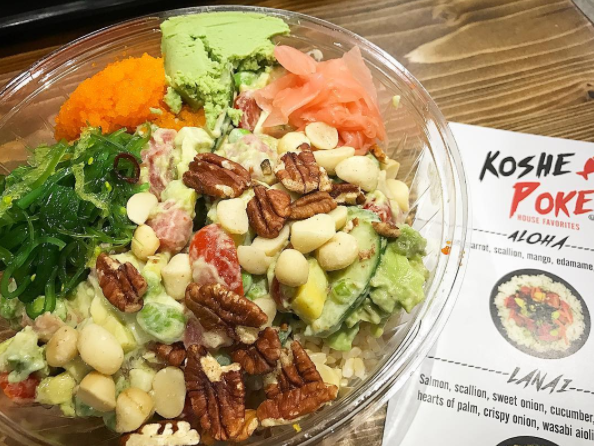 The brainchild of the owners of Eden Wok and Pitopia, Koshe Poke is a kosher poke (think deconstructed sushi or sushi salad) stand inside the 34th st Eden Wok location in midtown Manhattan.
Serving $13 poke bowls, Koshe Poke is aiming to offer a more filling alternative to sushi and a healthier alternative to the Chinese dishes being served within its own walls at Eden Wok.
Each bowl is a choose your own fillings which will include rice, fish, veggies, 'crunchies', toppings, and dressings. Click here for the full menu.
Hours of operation: Sunday – Thursday: 11am – 10pm, Friday: 11am – 4pm, Closed Shabbat.
Koshe Poke is kosher certified by the OU.