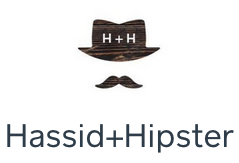 The popular kosher Brooklyn pop-up, Hassid+Hipster has set up shop in Miami over the last few months, not Miami Beach but in downtown Miami — right near Brickell Key (and not too far from Bayside shopping and the American Airlines Arena) at a local downtown shul, offering a once a week dish/sandwich to diners every Wednesday (lunchtime). Hassid+Hipster considers their cuisine as a "fusion of traditional Jewish foods with modern world cuisine."
Services in Miami will vary, from weekly sandwiches, soups, and small plates to special dinner popups, with private catering also available upon request.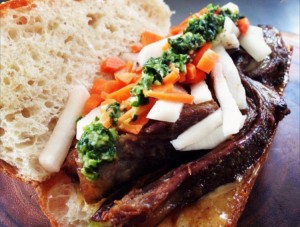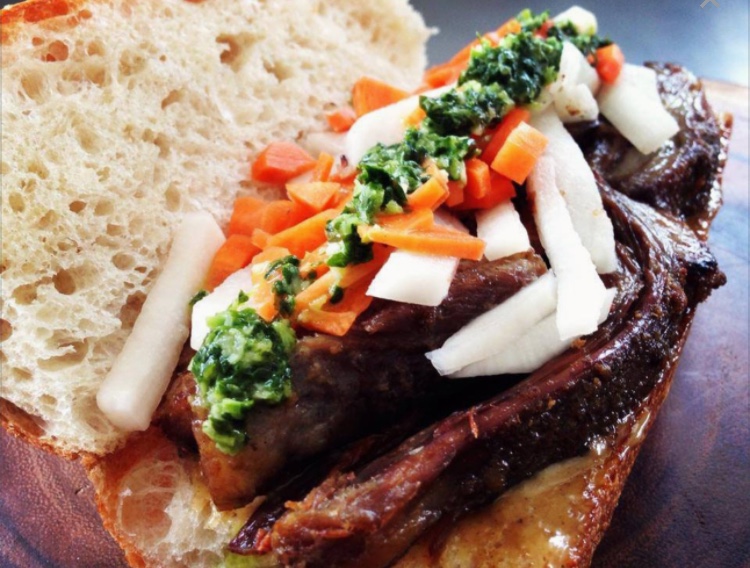 The current sandwich offered on their website is the "Ba~Ba~Ba~Mi" Sandwich featuring Crispy Lamb Belly, smokey eggplant, pickled carrot, diakon radish, cilantro oil, served on Zak the Baker bread with a side of Citrus Quinoa salad. This will run you $15. Delivery is available within Downtown Miami / Brickell only for a $5 fee. A previous offering has included "Cow in Tub": ~48 Hour "Jacuzzi" Brisket, Fennel & Apple Slaw, Serrano Vidalia Relish, Zak The Baker Sourdough. Side of Rosemary Garlic infused Sweet Potato Chips & Dill Aioli.
Their food comes in limited quantities and is first come first serve. You can order online here.
Note about Hassid+Hipster's hashgacha from their Facebook page:
Due to the fact that I operate out of my home kitchen I do not have a kosher certification however all the meats are 100% glatt kosher and are purchased from local vendors. The produce is mostly organic and from farmers markets they are washed and checked. The breads either made in house or from Fairway market that is Kof-K certified and Pas Yisroel.