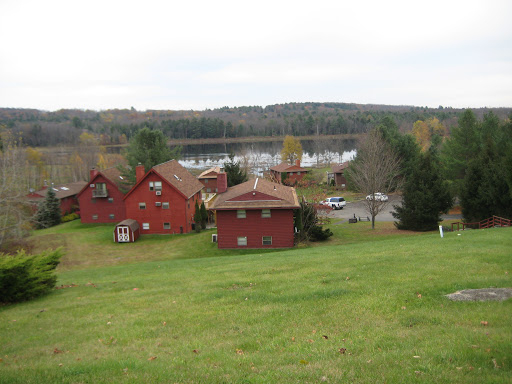 The board at Vacation Village in Loch Sheldrake, NY (in the Catskills) just released a letter announcing a new kosher facility replacing the existing infrastructure, adding new options for diners, to-go, and Shabbat takeout.

Here's the letter announcing the new venture:

Dear Vacation Village Community,
Enhancements to the Summer 2020 vacation experience are well underway. We are looking forward to bringing you what we know best and are excited to begin serving the community.

We have been in business for over 35 years. I am intimately involved in all aspects of the food business. We have infrastructure, as well as experience in casual dining, fast-food dining, shabbos take-out, and catering . There is nothing that makes me happier than seeing people eating and enjoying the food and service we provide. We promote an extremely amiable approach to service and respect to our client family. As a family run business that maintains a relationship with our customers, we strive to provide our customers with the feeling that they are a part of our family.
Services provided at Vacation Village will include but are not limited to; Shabbat Kiddush for homeowners and guests, Shabbat meal packages as well as Shabbat take-out catered private events (Bris,Kiddush,Brunch, Fundraisers, Sheva Brachot etc.), day camp meals, operation of "fast casual" family restaurant, poolside delivery and on-site home delivery using our online ordering smartphone app., Vacation Village HOA loyalty program, cashless & cardless hotel & resort style ordering system for HOA members.

The restaurant will carry a wide range of items with something for everyone. Appetizers, BBQ and grill, fried chicken, all sorts of burgers, salads, deli sandwiches, chicken and beef Sandwiches and wraps, soups, low calorie menu, pastas, Israeli cuisine, Asian cuisine, Grab and Go, frozen treats and kids specials.
Shabbat menus will include; fresh bakery Items, range of side dishes and kugels and salads, cholent, sliced deli, chicken and beef main dishes, and so much much more.

Behind the scenes work is well underway. The restaurant will be getting a make-over as well as other improvements. An early opening date is our goal.
Website under construction: K​ODVV.com​