Dana's Bakery recently celebrated their first anniversary of their Mac Bar location at Dylan's Candy Bar flagship store in Manhattan. They sell a variety of kosher certified baked goods, highlighted by their variety of macarons.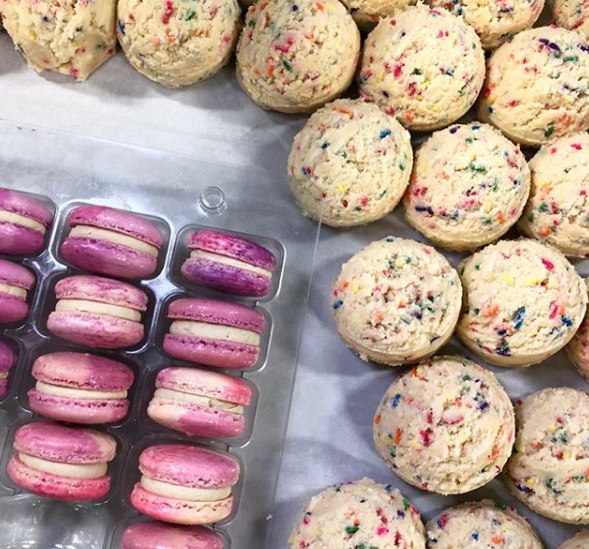 Bakery items include a slew of different French macaron flavors, mookies (macarons baked inside sugar cookies), rainbow black and white cookies, and more.
Hours of operation are Monday-Friday 10am-9pm, and
Saturday-Sunday 10am-11pm.
Dana's Bakery products are kosher certified by the Kof K.
THE MAC BAR @ DYLAN'S CANDY BAR NYC is located on the LOWER LEVEL at 1011 Third Ave (at 60th St.).