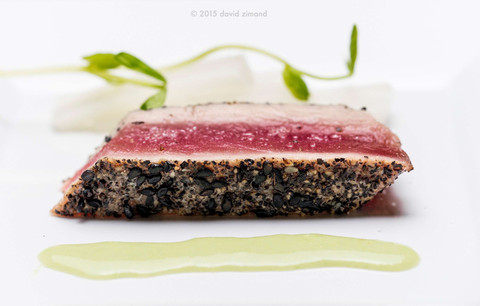 UPDATE: THE WINNER IS Philip Neff! Congrats!
Our amazing friends at the Wandering Que have given us 2 tickets to giveaway for next week's 8-Course Wine Pairing dinner on MONDAY FEBRUARY 22nd at 7:30PM at the on the Upper East Side of NYC. The tickets currently sell for $150 each, total prize value: $300. [You can still purchase tickets to the event here]
The meal will include an 8 course dinner by the Wandering Que / Gemstone Catering crew paired with wines supplied by Montefiore Winery.
The meal will be exploring cuisines from the around the world paired with Extraordinary Boutique Reserve Israeli Wines from Montefiore Winery.
Menu for the event:
Smoked Beet Tartare with 2yr Aged Veal Prosciutto
~~~~~~~
Lamb Bacon Wrapped Medjul Date – Arugula Salad – Sous Vide Egg
~~~~~~~
Wild Elk Pho
~~~~~~~
Vietnamese Bahn Mi with 72hr Smoked/Sous Vide Black Angus Brisket
~~~~~~~
Charcuterie Board
~~~~~~~
Hind Qtr Elk – 2 Ways
~~~~~~~
Wandering Que Flight – Burnt Ends – Lamb Ribs with Mint Chimichurri – New Orleans Red Beans and Rice with Smoked Andouille
~~~~~~~

Surprise Dessert TBA
ENTER TO WIN:
Make sure you are subscribed to receive emails from YeahThatsKosher. If you are not already subscribed, enter your email below and make sure to open the confirmation email.
Comment on this post below saying "SUBSCRIBED!" (Make sure to check back on Thursday night when we announce the winner)
We will choose a winner by this Thursday and will be required to email us from their subscribed email address. Tickets will be picked up by the door.