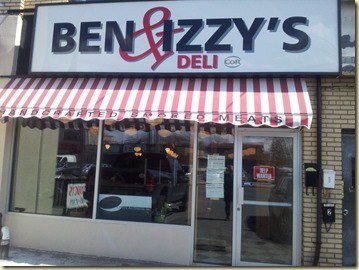 Earlier this summer, Ben & Izzy's, one of Toronto's kosher delis, announced that they were closing for the summer – which seemed like a normal thing for some businesses to do.
However, Ben & Izzy's confirmed with YeahThatsKosher on Friday via Twitter that they will not be reopening and that they are closed for good.
@YeahThatsKosher @BenZlotnick @yuisraeli @Moose613 Closed for good. Can't keep up with the rising and unexplained cost of kosher meat.

— Ben & Izzy's Deli (@benandizzys) August 29, 2015
This is disheartening considering how new the restaurant was and how well liked it was by the community. I had the opportunity to try Ben & Izzy's this past January and it was quite good and rivaled some NY delis.
For those seeking their deli fix in TO, check out Jacob's Deli in Thornhill.