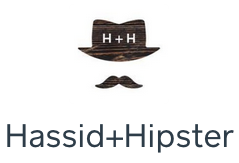 The Hassid+Hipster kosher pop-up started out in Brooklyn, has operated a consistent weekly pop-up in Miami for some time now, and they're now bringing their talents to South Beach the Southern Hemisphere for the first time. This Sunday, Melbourne's Jewish community will get to enjoy a one-day H+H pop-up that includes the following menu:
Maple glazed lamb bacon. Spicy savoy slaw. Red eye aioli. Salsa verde. Sourdough baguette. $17
This Sunday between 12pm – 6pm, pick up will be in Caulfield North. (Specific address is not publicly announced. All who order will receive the pickup location via email.)
Email orders and requested pick up time to [email protected]
No official kosher certificate. Meat is from Solomons. Bread is from Glicks.
Limited supply, so order quickly.