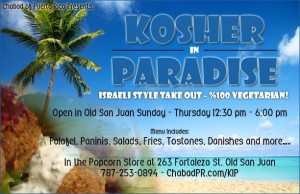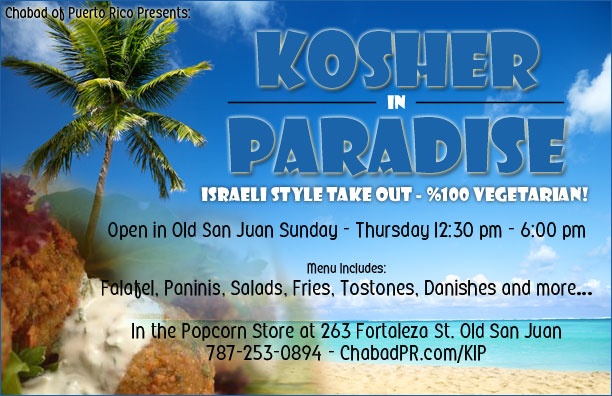 A kosher restaurant has opened in Old San Juan, Puerto Rico.
The restaurant aptly named Kosher in Paradise is located right near the docks, where 1,000's of tourists disembark daily. Kosher In Paradise is across the street from the Chabad Welcome Center and is run by Rabbi Levi and Rochel Leah Stein.
They serve Paninis, Israeli cuisine, and Fries.
Additionally, the Chabad of Puerto Rico run by Rabbi Mendel Zarchi, packages and ships kosher meals all over the Carribean islands and also runs a kosher pizza store, Pizza Cafe, on Isla Verde east of San Juan in an area near multiple hotels.
Contact both restaurants before going to check their hours and availability.
View Larger Map