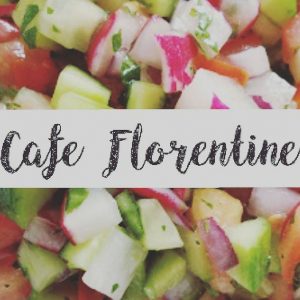 A new dairy restaurant has opened in Los Angeles. Cafe Florentine is serving coffee and breakfast all day long.
Cafe Florentine's menu includes appetizers like avocado egg rolls, sweet potato fries, smoked salmon lox bruschetta, and others.
Sandwiches range from the Tunisian (aioli chili, hard boiled egg, tuna salad, red onion, pickles, Kalamata olives, mixed greens), Caprese (roasted eggplant salad, mozzarella, tomatoes, pesto, balsamic reduction, lettuce), and Marina del rey (cream cheese, smoked salmon, tomatoes, cucumbers, red onions, and capers).
There is also a panini menu with the option to customize your own. Pastas include fettuccine, ravioli, angel hair, and penne. Sauces include creamy sweet potato, alfredo, creamy pesto, funchi, neapolitan, and alfredo. Salads and fish are also available to order.
The all day breakfast menu includes challah french toast, different varieties of shakshuka, and omelettes.
Hours of operation are Sunday-Thursday 10am-10pm, Friday 8am-1pm, and Saturday 6pm-12am.
Cafe Florentine is certified by the RCC (Rabbinical Council of California).