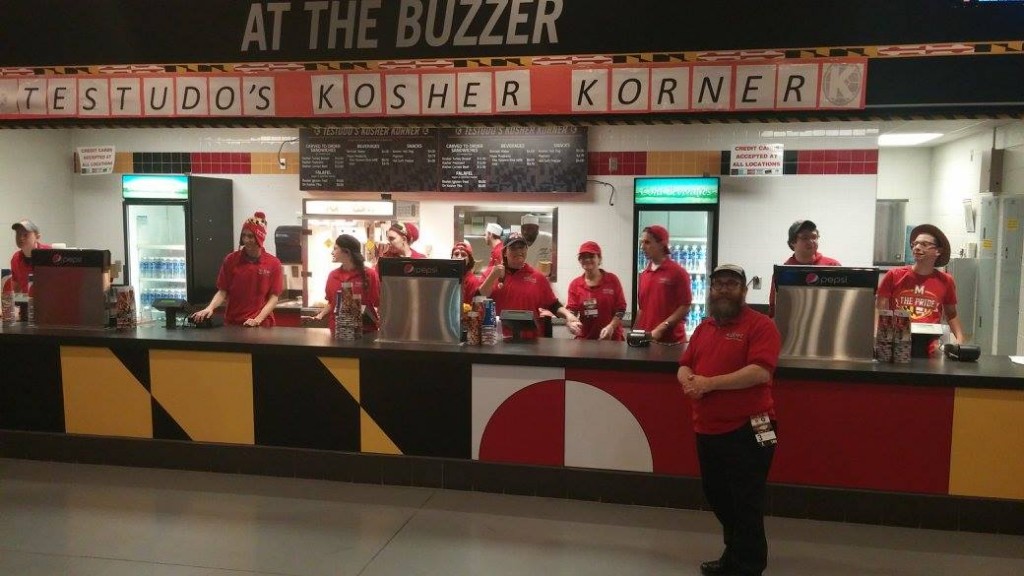 The University of Maryland Chabad has successfully opened a kosher concession stand, Testudo's Kosher Korner, on the concourse level of the Xfinity Center in College Park, MD, where the school's Terrapins play basketball. The arena also hosts other special events. [There is another Xfinity Center in Massachusetts which is not related to this kosher stand.] 
The campus Chabad partnered with UMD's Dining Services to open the stand, which will serve food during most Big Ten games and will be the first kosher stand at any sports venue on the Maryland campus. The stand will be open for all men's Big Ten Conference games throughout the season that do not occur on Friday night or Shabbat day. The university's Byrd Stadium, where football games are played, will not receive a kosher stand as all football games are played on Shabbat.
The stand opened for the Nov. 17th matchup vs. Georgetown serving different options than what students can normally find at other concessions in the arena. Menu items include: Deli sandwich ($12), Falafel ($9), Hot Dog ($5), Soft Pretzel ($4), as well as other snacks and beverages.

Kosher supervision is provided by the UMD Chabad rabbi, Rabbi Eli Bachman.