Ritz-Carlton Herzliya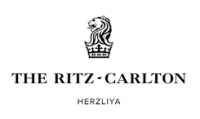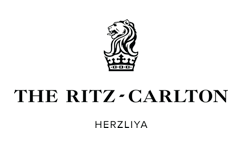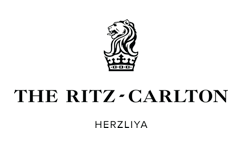 PESACH 2017 Packages & Rates
To book, contact: rc.tlvrz.reservations@ritzcarlton.com or +972.9.373.5000
7 Night Passover Package April 10 – April 17, 2017
Room Type
Double Room
3rd person supplement
Child supplement
Superior
$ 6,403.00
Room accommodates 2 only
Room accommodates 2 only
Deluxe
$ 7,176.50
$,1490 supplement
$985 supplement
Deluxe Marina
$ 7,474.00
$,1490 supplement
$985 supplement
*Executive Suite
$ 9,497.00
$,1490 supplement
$985 supplement
Meals
Date
Meal
Monday, April 10th
Seder Dinner
Tuesday, April 11
Lunch
Friday, April 14,
Friday night
Saturday, April 15
lunch
Sunday, April 16
Dinner
Monday, April 17
Lunch
*For suite reservation a complementary airport transfer is includes
4 Nights Seder Package April 10 – April 14, 2017
Room Type
Double Room
3rd person Supplement
Child Supplement
Superior
$ 3,356.00
Room accommodates 2 only
Room accommodates 2 only
Deluxe
$ 3,798.00
$700 supplement
$490 supplement
Deluxe Marina
$ 3,968.00
$700 supplement
$490 supplement
Executive Suite*
$ 5,124.00
$700 supplement
$490 supplement
Meals
Date
Meal
Monday, April 10th
Seder Dinner
Tuesday, April 11
Lunch
4 Nights Post-Seder Package April 14 – April 18, 2017
Room Type
Double Room
3rd person supplement
Child supplement
Superior
$ 3,676.00
Room accommodates 2 only
Room accommodates 2 only
Deluxe
$ 4,118.00
$860 supplement
$570 supplement
Deluxe Marina
$ 4,288.00
$860 supplement
$570 supplement
Executive Suite
$ 5,444.00
$860 supplement
$570 supplement
Meals
Date
Meal
Friday, April 14,
Friday night
Saturday, April 15
lunch
Sunday, April 16
Dinner
Monday, April 17
Lunch
Terms & Conditions:
The packages are based on 4 or 7 consecutive nights, April 10-17, 2017.
Above rates are per room, per night on BB Basis + meals as stated above.
Rates are stated in US$.
Israeli Passport holders are subject to 17% VAT.
Pre arrival and post departure accommodation as per hotel's published rates and terms.
Maximum occupancy 2 pax + baby cot in Superior, 3 pax (with the 3rd pax supplement) in other rooms categories and Executive Suite.
The above applies to NEW FIT RESERVATIONS ONLY. Reservations and room types will be confirmed upon availability.
Date of meals cannot be changed. For unconsumed meals there will be no refund.
It is prohibited to bring food and/or drinks from outside into the hotel.
Meals or events in a private room is subject to additional payment and requires coordination and approval by the Hotel's Banqueting Department, for this purpose, please contact the Banqueting Department in advance.
Amount of rooms allocated for this package is limited.
The hotel reserves the right to cease this promotion at any time it chooses.
The above rates cannot be combined with any other promotion or special offer valid for the same mentioned period.
The package may be purchased in exchange for reward points.
Other beneficial statuses guest may qualify such as FHR, STAR, VIRTUOSO, are not applicable with these  packages.
To book, contact: rc.tlvrz.reservations@ritzcarlton.com or +972.9.373.5000
Images posted with permission from Ritz Carlton