Pesach / Passover Vacations, Programs, Hotels, Resorts, Cruises 2017
Cape Kosher: South Africa

After Pesach 2016's success B'H we are once again, for the 8th consecutive year proud to introduce Pesach 2017.
At the 5***** Luxury Arabella Resort and Spa
Hotel fully Kosher Le'Pesach

Cape Town South Africa Beach and Safari Holiday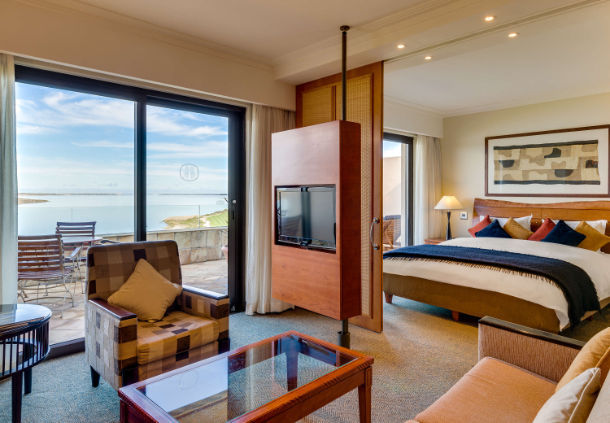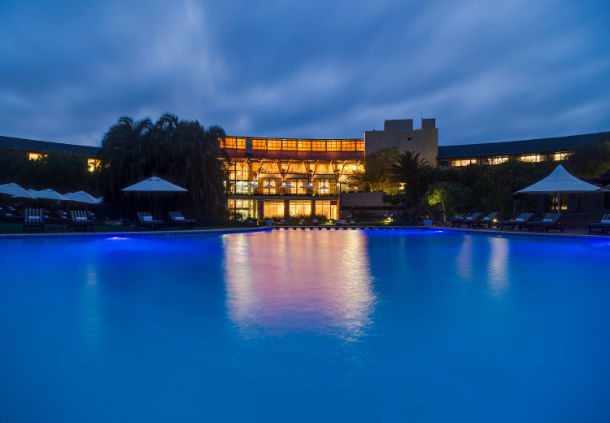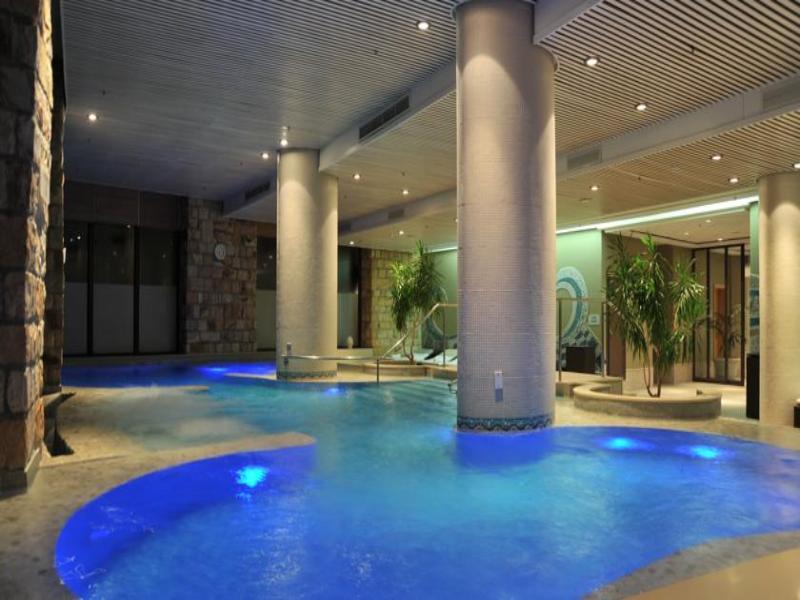 An exciting adventure awaits at the Arabella Hotel & Spa. Situated in the heart of the Kogelberg Biosphere, close to Hermanus' world-famous whale watching destinations, our hotel invites you to explore a distinctive combination of luxury and convenience. Visit us here in South Africa to discover contemporary accommodation and a wide range of five-star amenities. We showcase exquisite on-site dining options, an award winning spa, a fully equipped fitness center, multiple swimming pools and more. In addition, our signature golf course is ranked in the top 10 in all of South Africa. Let our hotel help you plan a magical business meeting or wedding here in Hermanus; benefit from over 12,000 square feet of impeccably appointed venue space, the latest technology and planning and catering services. Our fantastic location in Hermanus places you just an hour away from Cape Town, and near a wide selection of outdoor activities. Allow the Arabella Hotel & Spa to set a new standard for luxury.
The captivating Garden Route region in the Western Cape of South Africa stretches for 400 km along large expanses of panoramic Indian ocean beaches, with breathtakingly beautiful mountain ranges and natural forests. The Garden Route was voted the sixth best coastal drive in the world by Virtual Tourist. For non-golfers the region's diverse offering include ocean sailing, horse polo, wine estates, mountain biking and hiking – the famous otter trail route, beautiful indigenous and protected forests, and breath taking Indian ocean beaches with an abundance of sunshine. There are organic food markets, craft villages, big 5 safari experiences, ocean and forest adventure activities, world class hiking and mountain biking trails and the world's highest bridge bungee jump. The Garden Route is the world's best-kept natural secret and Arabella Hotel and Spa. is the perfect place to start your adventure.
You will certainly delight in the superb choices we offer you for Pesach 2017.
Our Pesach program begins with check-in at the Arabella Hotel and Spa on Monday 10th of April 2017 after which there will be a grand welcoming buffet lunch. Leaving you enough time to unpack, unwind and relax before the Yom Tov begins.
Whether you stay with us for the full holiday or just a couple of nights, you'll be treated like royalty by caring, warm and experienced staff during your festive kosher vacation.
Our program ends Wednesday 19th of April 2017 after breakfast.
THE SEDORIM
For the Sedorim there will be the option of joining the festive communal Seder, or to have your own family Seder in a more private setting. (Limited availability)
Our Sedorim are events of quintessential elegance. You will be provided with all Seder accoutrements including wine and many other essentials.
THE SYNAGOGUE (SHUL)
We maintain a synagogue (Shul) on our premises where services are held three times a day throughout Pesach. Shiurim and fun interactive workshops are conducted daily by resident and guest rabbis, lecturers and visitors.
KASHRUS
The Kashrus is strictly Glatt Kosher, with the strictest standards of Shechita, Shemura Matza available on request. Non gebroks!! All milk products are Cholov Yisroel. The highest standards of Kashrus will be maintained under strict and expert Rabbinical supervision trough the South African Beth din Rabbi Shlomo Kurstag Shlit"a while keeping our 5 stars Arabella Hotel exquisite and gourmet food standards.
PESACH CUISINE
Our menus are designed to delight the most sophisticated palette while also satisfying those with a more traditional taste.
We work together with our expert Arabella Hotel Chef's to adapt specialties for Pesach. Our chefs and staff go the extra mile to ensure you are served the finest quality foods.  All of our meals are cooked and prepared on site in an especially dedicated kitchen. We stock a wide selection of the finest Mevushal and non Mevushal wines and Kosher for Pesach soft drinks.
The Arabella Hotel Hotel offers a large number of fun activities catering for all ages, starting from children's with Kids Slides & Pools ,Kids Club, Jungle Gym, Play Area, Soccer field, Bushbuck Kids ,3 swimming Pools, including heated pool, Tennis ,Squash ,Junior Golf, Driving Range, Junior golf lessons, Waterfalls, Crocodile Farm, Animal Farm, Zip Line, for adults range of fun activities, from the magnificent Golf course Gym, Mountain Biking,, Tennis, Squash, Microlighting, Quad Bikes, Scuba Diving, Sky adventures, Deep-sea fishing, Shark diving and many more.
CHILDREN'S PROGRAM
Cape Ksoehr Kidz Club at the Leisure Centre offers fully supervised activities for children aged 3-12. Putting parents' minds at ease, this facility is managed by a trained and experienced team that is dedicated to taking care of your little ones and engaging them in fun activities including arts and crafts, nature walks and board games.
Children under the age of 3 must be supervised by an adult/babysitter in order to participate in Kids Club activities. Our on-site team of babysitters are trained in CPR or have a First Aid certificate and will provide dependable childcare to ensure a worry-free stay.
Additional kids activities
Baby pool, foosball, Snooker table, table tennis
Big-screen cinema showing a selection of over 50 child-appropriate movies
Tennis courts (tennis racquets are for hire and coaching is available)
Bicycles – all sizes for hireSAFARI 
Cape Kosher Tours are also offering you the opportunity to live a true South African experience by taking you on a big 5 safari trip, by helicopter, or by car you will enjoy wild life and nature in its authentic atmosphere.Aquila Game Reserve is recognized as a major Cape Town tourist attraction. Aquila has been published in the "World's 21 favourite things to do in Cape Town," and considered one of the top 10 daytrip destinations by Sawubona Magazine.
Aquila offers a wide variety of safaris – day trip safaris, horseback safaris, quad bike safari, overnight and fly-in safaris. There are other activities on offer like 4 x 4 trails, fishing and themed weekend breakaways.
Aquila Private Game Reserve has gone to massive efforts and expense to source and re-introduce wildlife into the Cape region. A great emphasis is placed on a wildlife conservation educational experience. Aquila offers visitors a complimentary educational introduction to our cheetahs. Cheetahs are captive bred and strictly controlled in the interest of cheetah survival worldwide.
.
Safari options
A real Garden Route Safari experience! Enjoy close encounters with Rhinoceros, Lions, Buffalo, Giraffe, the rare Black Impala, Golden Wildebeest, Mountain Zebra, Hippos and more! Our Game Reserve is 3500ha and comprises of over 26 different species of animals and more than 200 bird species.
Book a Sundowner Drive or Private Drive.
Enjoy an exciting horseback safari and escape to the majestic mountain valleys and beautiful fynbos for a 1, 2 or 3 hour horse ride and experience nature like never before. Experience our diverse plant life including woodlands, coastal and mountain fynbos and spot free roaming wildlife (Cannot be guaranteed).  All experience levels welcome (child 6+).
The Spa

Arabella Spa combines traditional and modern therapies and is home to the world-first African Rainforest Experience, a two-hour sensory water and steam treatment using African products and inspired by African rains.
Services, Treatments & Amenities
Body scrub
Body wrap
Couple's Massage
Eye Treatments
Facials
Lap pool
Lip Treatments
Makeup Services
Manicures/pedicures
Massages
Men's services
Paraffin hand treatments
Plunge pools
Therapy baths
Waxing
Our goal is to provide you with a fun-filled luxurious Kosher Pesach vacation at a unique location.

We look forward to having you join us for a glorious Pesach at the 5 star Arabella Hotel.