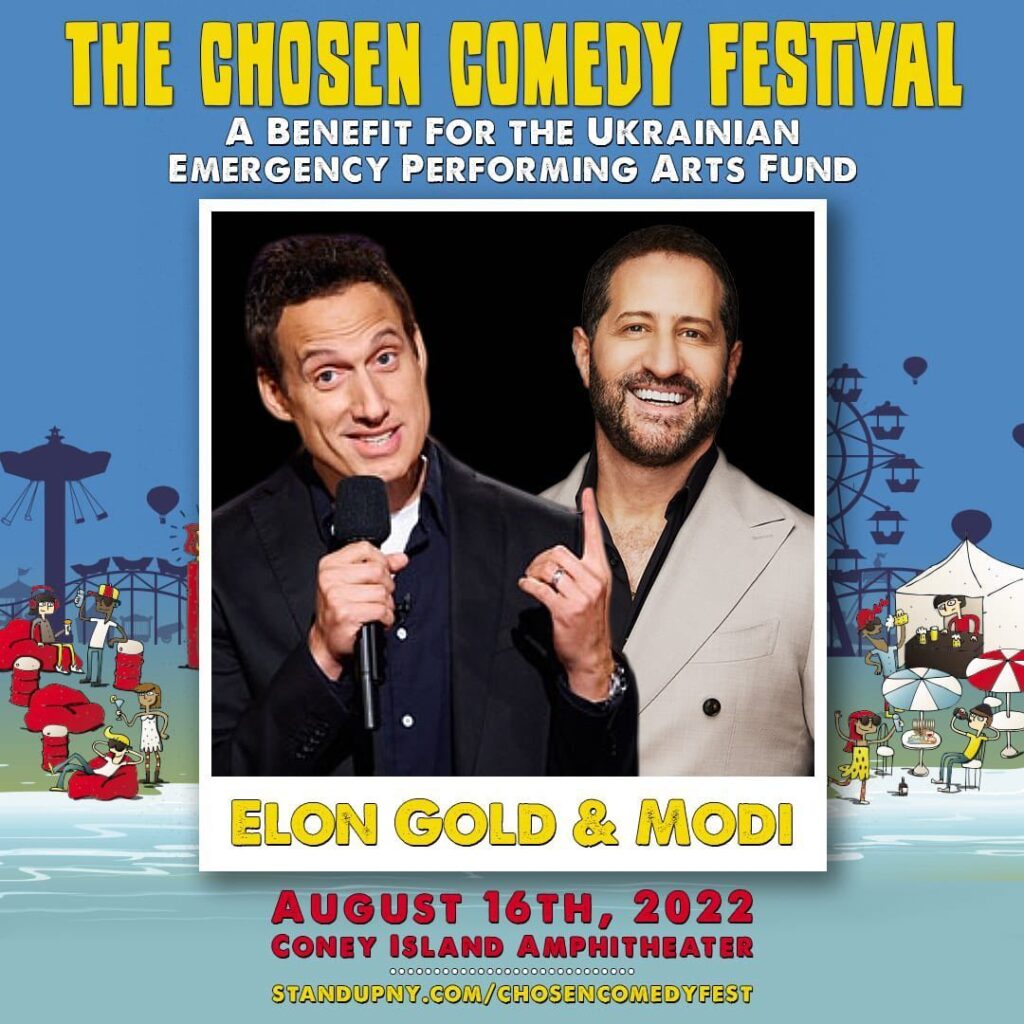 StandUp NY is hosting its first annual Chosen Comedy Festival at the Coney Island Amphitheater in Brooklyn as a fundraiser for the Ukrainian Emergency Performing Arts Fund. There will be three kosher food trucks on site to serve kosher consumers.

As the event's name implies, this comedy show will be jam-packed with Jewish comedians, headlined by the popular Elon Gold (Curb Your Enthusiasm & Crashing (HBO), Stacked (NBC), Chosen & Taken (Amazon Prime) and more) and MODI (Crashing, Last Comic Standing (NBC) and more).
Joining Elon and MODI will be Judy Gold, Michael Rapoport, Jessica Kirson, Jared Fried, Alex Edelman, Alan Zweibel, and more!
Want to win 2 tickets to The Chosen Comedy Festival?
Enter to win on our @YeahThatsKosher Instagram page.
Entries must follow the steps to enter on this post: ENTER ON THIS INSTAGRAM POST.