Over the past 10 years and over the past 3 months, I've learned a lot about my own personal finance, credit, points & miles, finding deals online, and as of very recently, the stock market.
[Before I go any further, I want to state that I am not a financial advisor. These are my personal learnings and tips that I want to share with you. Always read fine print. Additionally, some of the links shared below may be referral links, however, I would not recommend these products or services unless I used them myself.]
In the uncertain times that we've been living through, being financially prudent is paramount to smart living. The following tips are actions I have taken during the current economic crisis, however many of these concepts I have learned over the last 10+ years.
1) Getting the most from your Credit Cards
According to my friend, who works for gute Trading App, for savvy credit card users like myself, maximizing points or cash back is like another source of non-taxable income. While the numbers sound small, over the course of the year it can add up, and if you have semi-decent to excellent credit, you can be somewhat aggressive in maximizing sign up bonuses for additional value. These points can be used for travel under normal circumstances, or for cash back if you are cash strapped. Either way, it's another form of currency that will help you.
When I look at credit cards, there are 3 things I look for:
Sign up bonus points or miles
Consumer protections and perks
Value and flexibility of points or miles offered
Not all points and miles are valued the same. Numerous blogs and websites discuss these valuations at length, and they tend to fluctuate from time to time. I find the best, most flexible points are via Chase's Ultimate Rewards (UR) and American Express's Membership Rewards (MR) points systems. Both systems allow for the merging of points across multiple cards, allowing you to accrue hundreds of thousands of points within one system relatively quickly, often via sign up bonuses.
Additionally, the cards from these banks typically have categories of spend allowing you to earn extra points based on your spending habits. These categories vary by card, and sometimes vary by quarter of the calendar, but are important to know about to maximize your points earnings.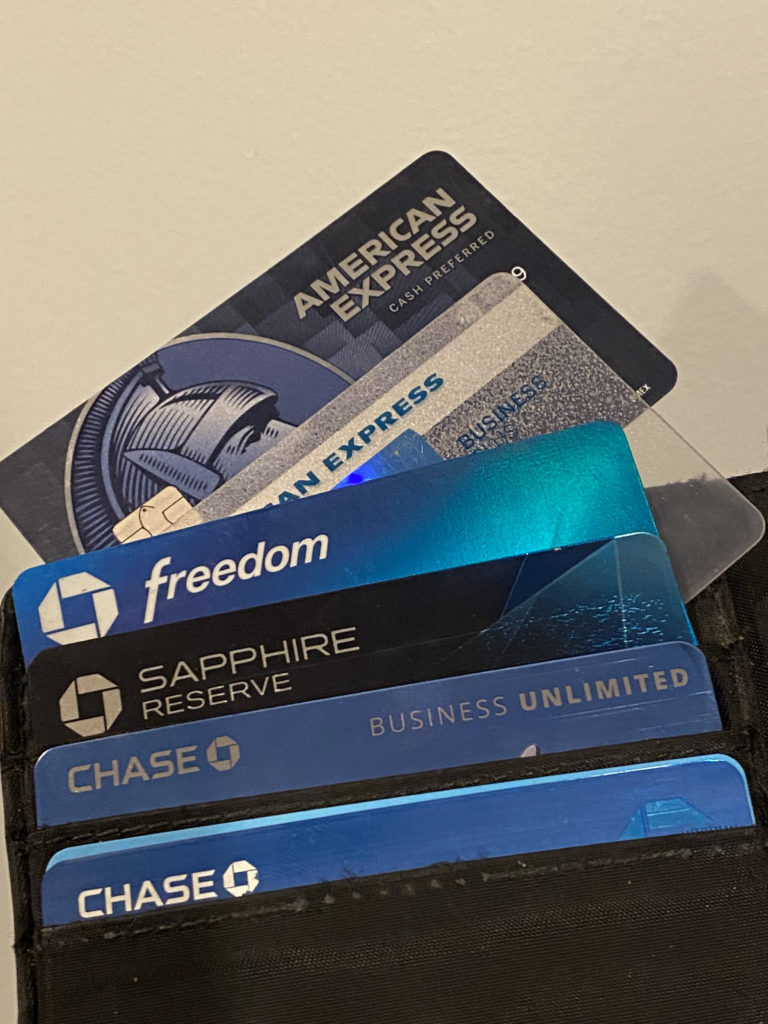 Here are the cards I use regularly OR will keep on hand, and why:
Many of the above cards have varying perks and consumer protections. Over the years I have taken advantage of cell phone protection (reimburses me when my phone gets damaged), baggage delay insurance (pays me when my bags don't arrive with me on my flight / bags are lost), CDW car rental insurance, purchase protection (if my item gets damaged within 90 days of purchase), extended warranty (adds up to a full year of additional warranty after the warranty of my purchased product expires), and others valuing thousands of dollars saved.
One brand new tool that just launched to help you figure out what cards are best for you to build up a healthy points library is Points Navigator. I've been testing it for a month, and it just launched last week publicly. This is both good for people learning how to use credit cards and for those of us in the game for a while.

I tell you about these perks because they save you money and protect your purchases and travels when things go wrong, saving you from spending more. Know what benefits you have on the cards you currently have and sign up for some of the above cards if you need better card benefits.
Important note: applying for the credit cards above requires you to have some form of good credit and a good ethic of only buying what you can pay off. If you're spending outpaces your ability to pay off what you're buying, credit cards are not for you at this time.
2) Learning to Invest + Fee-Free Investing
Even though I consider myself savvy with money, and have been saving for retirement through a traditional 401k, I have not been that knowledgeable when it comes to investing in the market. That started to change once I learned about opportunities to invest fee-free, and using apps/banks that make it easy to dabble in it with relatively little money to start.
Even though we saw a huge drop in the markets only a few months ago, as explained in a Revolut review, the stock markets have already gained back everything they lost. For those who started investing in mid-late March of this year, they've already seen huge payoffs. For those of us who can't predict market swings, what we can see is that the market does generally rise over a long period of time, which is why retirement funds are tied to various stock market funds. In the last 4 months, I've learned 5 interesting pieces of advice from friends much more knowledgable than me regarding the market:
Don't invest everything at once. Continuously add small chunks into your investment over time. This can be easily automated by most tools today.
Diversify. The easiest way to do that is to invest in ETFs which are funds that incorporate many stocks and are often pegged to the market as a whole. This also helps mitigate risk.
Don't invest what you don't mind losing today, or not having access to for a long time. Which leads me to…
Be patient. If you have a diversified investment, historically, the market is fairly good at bouncing back. It's just a matter of how long it'll take. [I invested a small amount just before the market crashed a few months ago. I didn't touch the funds, and what looked like a large loss early on has already turned into a small gain less than 3.5 months later.]
Invest fee-free. Nowadays there are a number of apps and banks that are allowing for no-fee investments, which is a relatively new phenomenon. I'm using SoFi, which is a digital-only bank with a phenomenal app and website for both online checking and purchasing stocks or ETFs. [Any investment account funded with $1k receives $75 to invest in stocks as a bonus.] SoFi also offers a free online checking accounts within the same app. [Any checking account funded with $500 gets $25 added into the account as a bonus.] Other apps include CashApp, which is a Paypal or Venmo -like app that allows you to pay friends directly, but also has a checking account and investing account baked right into the app. [New users get $5 for downloading the app and adding their current debit account to it.]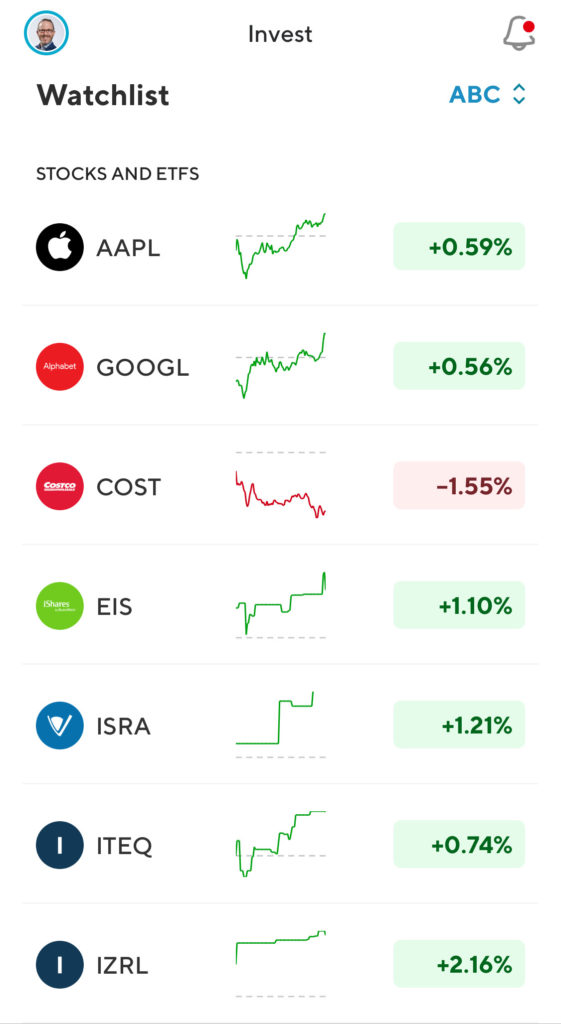 I'm not done learning about the market. I've just started, but these early tips allowed me to dip my toes into the stock market waters safely and will allow me to invest more once I am able to financially.
Please remember, I am not a financial advisor or stock market expert. I am passing along information I have learned.
3) Layer on Additional Cash Back on Your Purchases
By now, most of us have become somewhat savvy at searching for coupons online for products we're buying on the web, even though it's often a pain and time consuming. That's why I use Honey app, which is a browser extension that automatically applies a slew of coupon codes whenever I am checking out to purchase something online. Every dollar off counts.
On top of using Honey or other discount/coupon codes, I recently started using Fluz, which is a mobile-only app that layers on additional cash back before checking out of your purchase.
The app asks for your final purchase price from a library of popular retailers (online and in-store) including Amazon, UberEats & Uber, Netflix, Starbucks, Seamless, 1800Flowers, Overstock, eBay, Nordstrom, LandsEnd, BedBath & Beyond, Apple App Store / Apple Music, Brooks Brothers, Disney, and even utilities like ConEd, and hundreds more.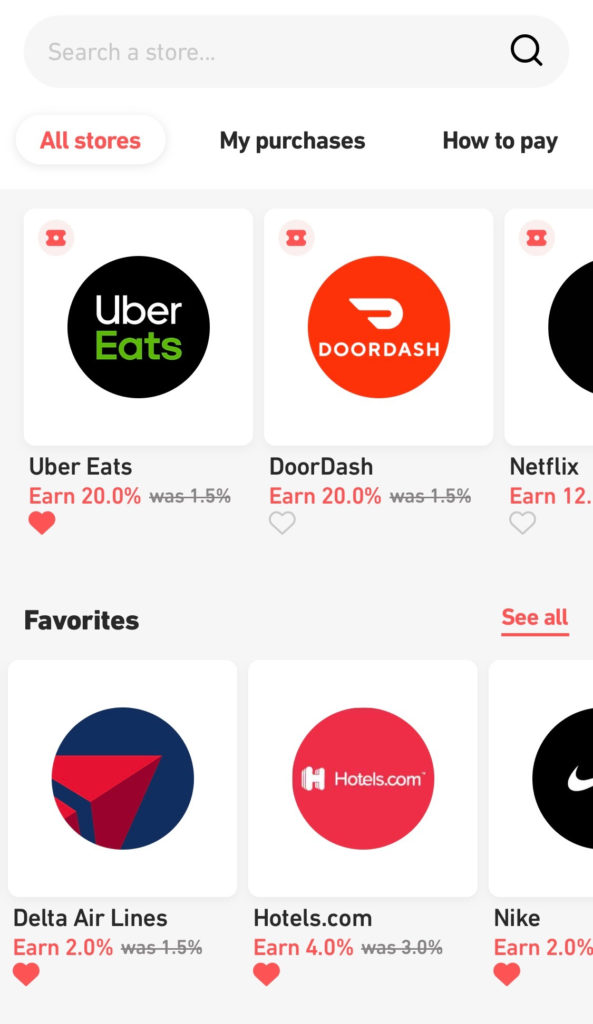 Fluz purchases a gift card for you, typically for the exact purchase price of what you're about to purchase via the retailer, and issues you a redeemable code for the purchase. You earn anywhere from 1% to 3% to 20% to 35% cash back on these purchases, depending on the retailer and depending on the promotion. I've used it a handful of times so far and the checkout process has been super smooth, and I've saved on average about 5-8% on my purchases thus far. I recommend downloading the app and making 1 purchase with it just to test it out so you can see how it works. It can be for a $4 coffee at Starbucks or Coffee Bean. It's pretty easy once you do it once.
The cool thing about Fluz is you first can use your regular coupons, and Fluz becomes an additional layer of cash back once you've applied the coupons. You can connect your checking, Paypal, or Venmo account to cash out your earnings.
4) Ask for Forgiveness
Due to the COVID-19 pandemic, many financial, insurance, and other large companies understand that you may be in a financial pickle at the moment. There have been many success stories over the last 8 weeks of people asking their banks, credit cards, and other companies to waive monthly or late fees due to economic hardship.
Additionally, many car insurance companies are refunding partial dues because people have been driving less. Some have been doing it automatically, others by request.
Have a look at your memberships and subscriptions and see who will be willing to help you out for a month or two, if you need the economic reprieve. More often than not, companies will not due this, but due to these unprecedented times, crazier things have happened.
---
I'm hoping that you found value in this article and I'm curious to hear what tips you've found the most helpful.
Additionally, if you have your own tips you'd like to share, please hit up the comment section below. I'd love to learn from all of you as well.