This is a guest post by Hillel Fuld, an Israel-based Advisor to Startups & Tech Blogger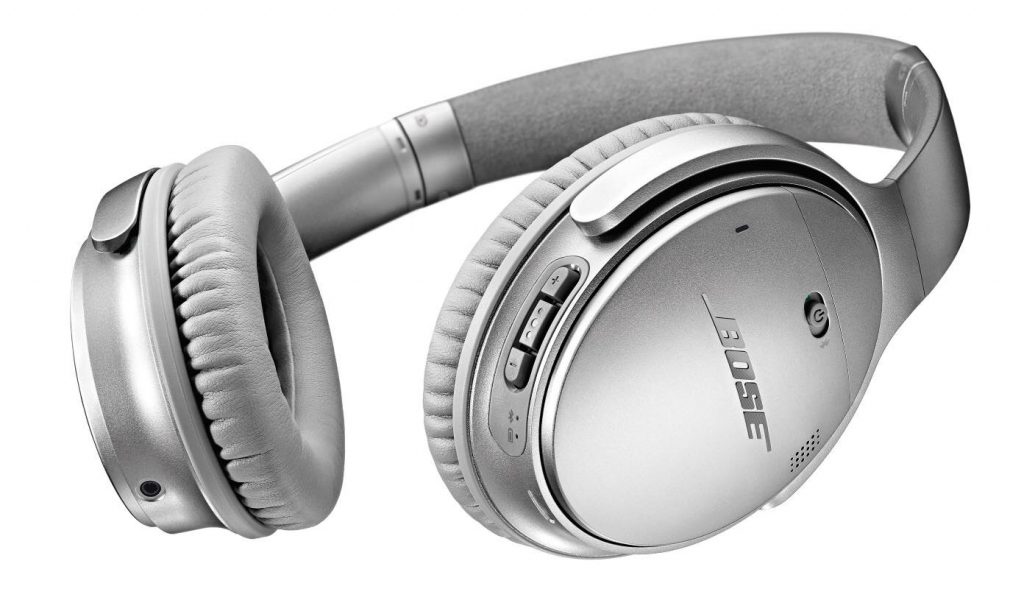 Just spent 48 hours with the Bose QC 35 noise canceling wireless headphones and I have to tell you what I think of them. 100% of the people who I have showed them to over the last two days reacted the same way. Their jaw dropped. Literally.

These things are by far the best headphones I have ever experienced.

To be clear, I have a pile of high-end headphones that I've used over the years including models from Bose, Jabra, Parrot (the Zik 2.0 headphones are HAWT), and others.

Nothing, no single model I've ever tried even come close to these.

What am I looking for in headphones?

Comfort: These things are like the most comfortable earmuffs I've ever worn. Super soft, weigh close to nothing, and are just super pleasant to wear.
Sound quality: Listen, I am no expert on this stuff but like I said, I've tried my fair share of high end audio equipment and the sound these bad boys produce is just downright ridiculous.
Noise canceling technology: Oh em gee! When people I've given these to to demo over the last two days enabled the noise canceling and put on the music, that is when their jaw dropped. You hear LITERALLY nothing other than the music. Nothing!! You are in your own world when wearing these and it is just pure bliss!
Call/phone sound quality: When I'm listening to music on these and my phone rings, it is super easy to answer the call and the sound? Near perfect! One person said she heard background noise a little but everyone else said they heard me perfectly. And I heard them and myself by the way, better than I do on the iPhone with no headphones.
Look and feel: These things are just sexy! At least 20 people stopped me to ask about these headphones just by looking at them. I like them in silver but they are pretty hot in black too!
Ease of use: I honestly don't think these could be any easier to use. When you turn them on, they announce in your ear how much battery is left then automatically connect to your phone or other device. One button to play and pause or go to the next song and a volume up and down button. That's it. Super simple. Bottom line is, if you need headphones, I cannot stress enough how much you MUST buy these. I'm in love.

Yesterday I showed them to a CEO of a really hot startup. We were on the way to our meeting and as soon as he heard the sound, he turned around, went back to the office where the employees were sitting, demoed the headphones to them, and then decided to buy them for all the employees. Not kidding! They are that good.

Anyway, Bose did not send them to me (my buddy Gal Brill did!) and no one asked me to post this. I just love them so much, I had to share.

You can buy 'em on Amazon or directly from Bose.

Buy them. Thank me later. The best $350 you will ever spend.